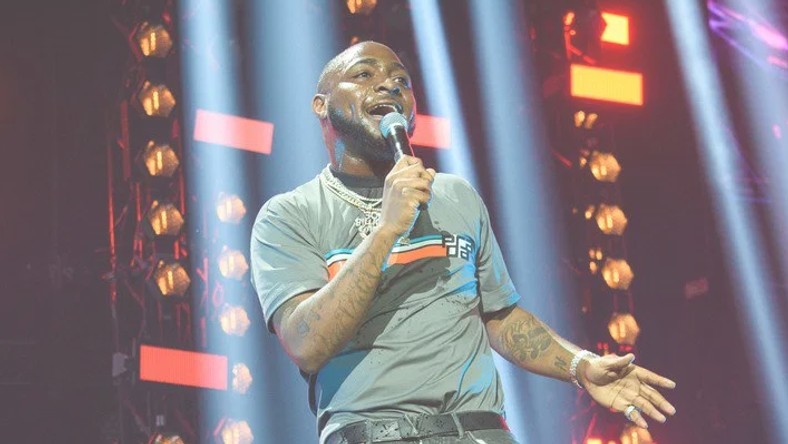 You know what they say about having an unquenchable love for what one does, Davido has proven it as he performs in a crowd of more than 50 inspite of the global pandemic scare.

His performance which held at stone cafe in Ibadan, became the talk of the town as it negates the standing of the federal and state government in respect the spread of the virus.

Prior to the show, reports has it that the Superstar paid a visit to the governor of Oyo state after attending a wedding in Ibadan.

Again, a crowd more than 50!

Hmmmmm

Anyway, hailing Governor Makinde before he went on to receive hailing from his fans at Stone Cafe, the son of Billionaire Adeleke, captioned his photo with the governor thus:

"Ever since I first heard of your triumph and good governance in OYO State I've been wanting to meet you and I'm glad I did! You truly inspire me and with leaders like you the future is definitely bright! God bless you @seyi_amakinde."
https://www.instagram.com/davidoofficial/?utm_source=ig_embed

In a video confirming that stone cafe was shut down with crowd despite OYO state recoding one case of Coronavirus patients already, Davido was seen receiving hailing from people whose number can not be counted.

Having the CEO of the club, Asiwaju Segun Olalere with him, the club was proud to have the king of 30 billion geng inspite of all.

The club wrote:

"It's @davidoofficial x @bredhkn in the building. And they came through with the full squad. This isn't a throwback 😝. They are here live! 10:42pm"
see video:
https://www.instagram.com/stonecafeibadan/?utm_source=ig_embed

Hmmmmm

So what should we call this act of Davido?

A strong love for what he does?

Miss entertaining his fans already?

Bigger than the directive of the government?

What do you think of going on to perform inspite of the directive and risk involved in itself?