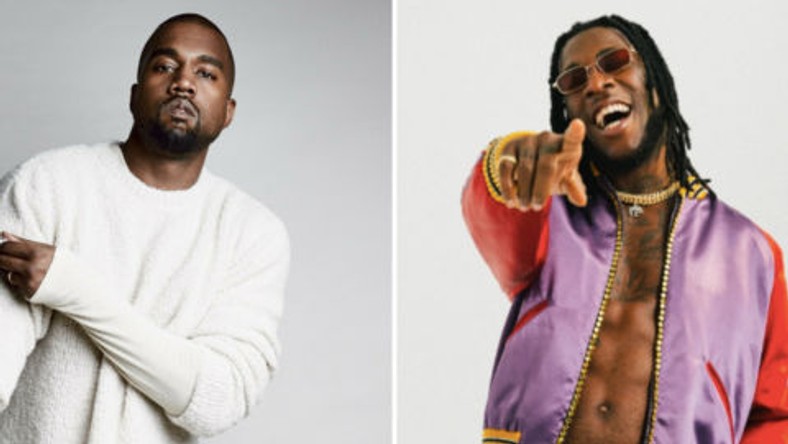 The saying that star recognizes star has been comfirmed as Burna Boy and Kanye West pays a quamtun respect to each other, meeting in Paris.
The African giant who met the American Rapper, Kanye West at the Yezzy Fashion Show organised by Kanye himself to unveil his Fall 2020 ready-to-wear collection in France, was seen hugging and smiling at each other with an incessant nod of "I finally met this star".
As it might interest you, this duo has been on each others radar for years now following the 2018 release of Burna's album, Outside, which has a song titled "Ye" in it. Eventually, the "Ye" song which shook the music industry in that year has same title with Kanye West's album.
Due to the fact that Burna boy's Ye rocked the boats of many as it clashes with Kanye's "ye" album released in june 2018, the African giant caught the attention of global music elites, topping charts by Okayplayer and Passion Weiss, making him, in all probability, one of the artiste Kanye West craves to see.
So as seen in a video, both stars meeting beach other was a dream come through.
Watch Video here:
Hmmmm, you can feel the vibing right?
I guess so.
But, what does this meet up ignite in the two music lords?
Collaboration?
Possible?
Well, our ears are close to the ground, we would bring you more titbit on the duo.
But, for the now, how would you feel, having this two in a song together?