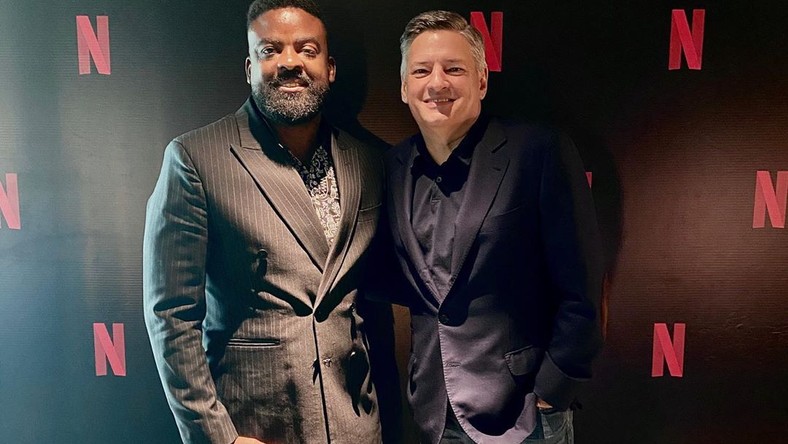 Possible collaboration between Netflix and Nollywood has been envisaged as the Chief content officer of Netflix, Ted Sarandos is seen in a photo with sensational movie producer, Director and actor, Kunle Afolayan.

Mouths have not stopped chapping since Kunle Afolayan shared the photo on his Instagram page to maybe give a green about his recent moves, pointing to the fictional fact that more should be expected him going forward.

The picture obviously indicates a successful talk-meeting between the duo which makes one want to think that, perhaps, the collaboration between the streaming platform Netflix and Kunle of Nollywood will undoubtedly expedite the development of the two Original Nigerian series by Netflix.

As South African series, Queen Sono' set to premiere this Thursday and 'Blood and Series' by Netflix is commissioned already, Nigerians expects that the Nigerian developed series will not take forever before its commissioned, even as the fans of the Movie God are hopeful that a movie from him will get into Netflix bearing soon.

If we are to go by the possibilities that Kunle is unto something with Netflix, then it means block buster Nollywood movies will further be represented on the streaming platform following the right acquired for Genevieve Nnaji's 'Lion Heart' back in 2018 and King of Boys', 'The Wedding Party 2', and 'Merry Men' thereafter.
Nevertheless, the question on the lips of fans alike still remains, is Kunle Afolayan about to Netflix a movie?

So should we congratulate the Movie icon in advance?