Over the years, we have heard stories about relationships in the music industry that began but ended too son, due to the inability of parties involved to contain the criticism of critics and the weighty unhealthy attention that comes with stardom relationship, but, in all veracity, it seems tales like that has ended with the sweet sweet love-in-Tokyo relationship we've been seeing of late, especially, as proven by Davido and Chioma.
In what seem like "I die here" message to his critics, Davido proving that Chioma is indeed all his, has gushed over the beauty of his wife to be as she shares a beautiful photo of hers on Instagram.
In reaction, many people sent their admiration in words but the reaction of Davido to the picture was the highlight of all as eyes saw that the Risky crooner gave out his love for the photo.
To show that Chioma is "all mine" as he projected before now, the father of one reacted saying Nobody is as beautiful as his wife, Chioma and that anybody who comes near her will end up in grave.
Hmmmmmm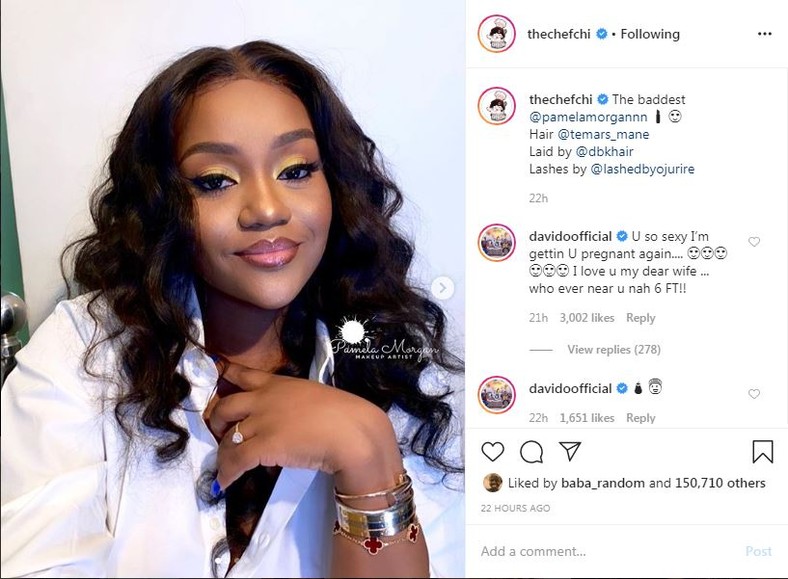 Love wantintin!
As if that was not enough.
To say that Davido was under the influence of the stunningness of Chioma, the Artiste vowed in public glare.
What did he say?
He pledged to get Chioma pregnant again!
Yes! He vowed!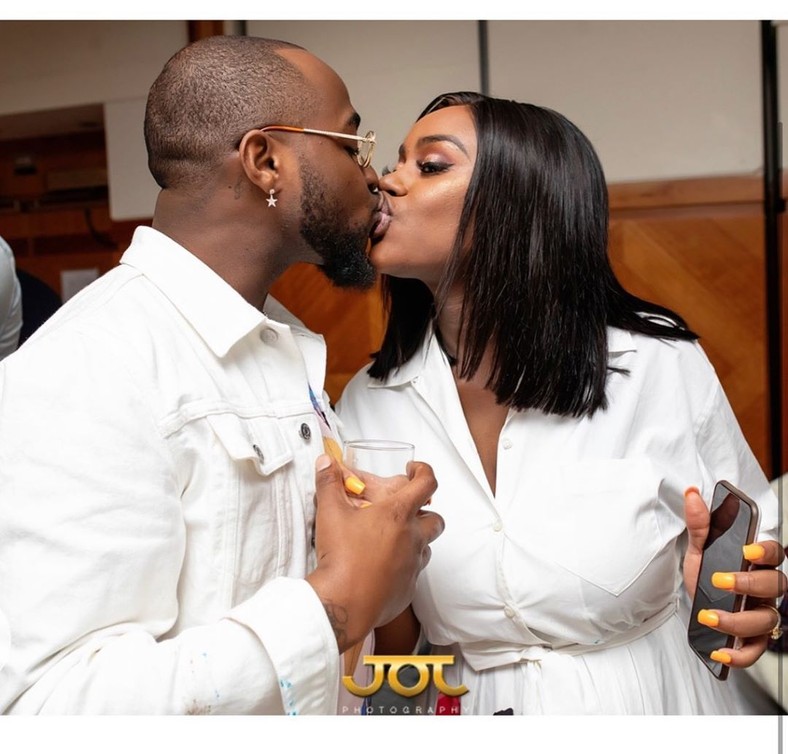 He wrote: "U so se*xy I'm gettin U pregnant again….I love u my dear wife … whoever near u nah 6 FT!!"
Wawu!
But a quick question, would it be out of wedlock again?
Or, is this a confirmation that, we would sing Davido weds Chioma soon?
Should he do the needful before he "gbensh" another baby inside again?
Oh!
Well, in furtherance of his professing, he ended his comment with the 3 magic words, "I love you".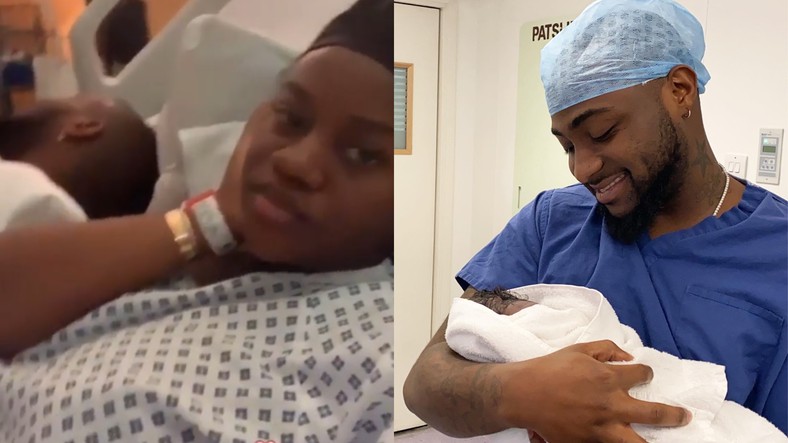 The social media has gone agog due to the words of Davido, according to many, their love is obviously waxing stronger.
Yes! Butterfly in the belly.
But really, its just less than 6 month Chioma was delivered of their first son, 20th October 2019 till now, can't this man called Davido wait small before he impregnate his wife again?
At least, he should prove that Chioma will not end up as baby mama like others, abi?